Harlem, that misunderstood neighborhood to the north that every New Yorker has an opinion on but one that relatively few have actually spent extended periods of time in. However, this iconic cultural powerhouse has been heating up into a real estate hotspot over the past 15 years, giving Blocksy 5 arguments for moving to Harlem.
#1- Classic and Modern Housing Stock
Brownstones, pre-war walk-up apartments, and modern glass apartments. Harlem has it all. Moreover, Harlem has housing stock that can be found no where else in the city, such as Striver's Row and Astor Row. Sub-neighborhoods, such as Morningside Heights, contain a mix of both new and renovated brownstone structures.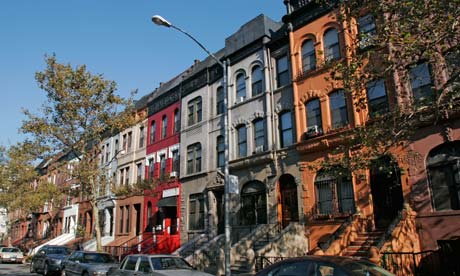 #2- Express Train Access
Harlem is unlike many residential neighborhoods in Manhattan, due to its numerous express trains. Residents, from 125th street, to Columbus Circle in 15 minutes, door to door, via the A and D trains. Other express trains that serve Harlem residents are the 2,3 trains and the 4,5 trains.
Local trains include the 1, B, C, and the 6 train. Harlem also has excellent inter-borough bus access including the M-60 bus that goes through Harlem to LaGuardia  Airport.
#3- Amazing Cultural Smorgasbord
Harlem offers a great variety in cultural options that almost no other New York neighborhood can claim. This variety is especially apparent in the culinary options available in the different parts of Harlem.
One can go to East Harlem and score amazing food from Puerto Rico, Mexico, and even Cuba. In central Harlem, there is excellent soul food and West African restaurants with savory dishes from countries like Senegal and Cote D'Ivoire. Harlem is also slowly gaining respect as a cool bar scene, including pubs such as Harlem Tavern, Bier International, Harlem Public, and Corner Social.
#4- Parking
While Harlem will need to eventually add additional parking facilities for its growing population, residents with cars in this neighborhood have a much easier time of finding parking in Harlem than in any other part of the city.
#5- Potential
Someway somehow, Harlem has managed to get better every year through renovated and newly constructed residential structures, new schools, falling crime rates, and added social amenities. This iconic neighborhood has been able to maintain its soul while acquiring an added element of refinement.